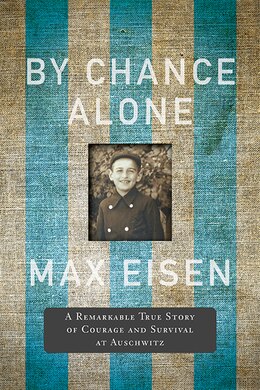 This is a brand new first hand account of what is was like to spend time in Auschwitz-Birkenau Extermination Camp during WWII written by a Canadian.  Little Max, a 15-year-old Czech Jew was taken forcibly with his family to Auschwitz in March 1944.  His whole family perished there.  He survived as a slave labourer by chance after a Polish doctor took him in as a medical room assistant.  In 1948, he was fortunate to get a Displaced Person permit enabling him to emigrate to Canada.  He waited many years to tell his story.
A very grueling account of starvation, fear, pain, survival and hope. What I found particularly new and interesting here is the story of the forced march west of 10,000 prisoners from Auschwitz fleeing the advancing Russian forces and then, what happened to him personally after liberation.  Max describes an ongoing horror of sickness and hunger of being a DP (i.e. refugee).  He was imprisoned by the Communist regime in Prague, then wandered between Czechoslovakia, Hungary and Austria in poverty, trying to emigrate to Canada.  He finally finds safety and human warmth in Toronto.  He is married and has several kids and grand kids.  He helps educate about the Holocaust.
He tells his story in a matter of fact way after many years if being unable to talk at all about it.  Perhaps the most poignant lesson is when he describes what a former SS guard at Birkenau said in his war crimes trial at which Max testified…"Hitler told us that the Jews were a danger to our country.  I was just following orders and am not guilty of any offense."  From this example, Max warns us to be extremely wary of the real dangers of totalitarianism – people will do all kinds of nasty things if they become brainwashed and are ordered to do them by a nasty leader.  A timeless lesson for today.
9 out of 10, a formidable read!